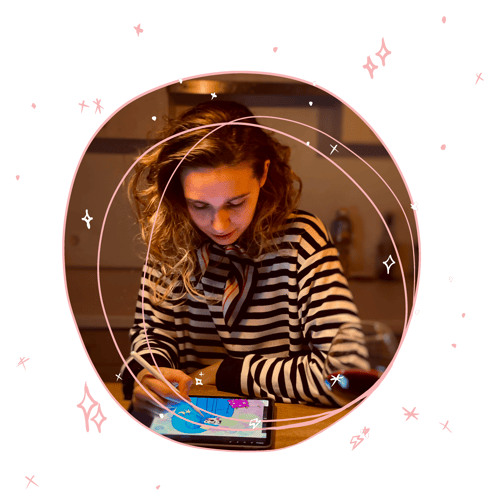 Based in Vilnius, Lithuania, Tiny Mischiefs is a one-person operation behind a silly name.

My real name is Korina, I am a freelance illustrator with a BA in Fashion design from Vilnius College of Design. Creating 'stuff' has always been my thing whether it was clothing, accessories, drawing, photography, video editing or graphic design. I even took up writing for a Lithuanian fashion blog that one year way back.

If I needed to describe myself in three words I'd say quirky, clumsy, unconventional. Evidently, I feel like these three words are a representation of my work. Using lots of color, drawing quirky cartoonish characters and just creating something, be it digital or physical is what keeps me going.